Posted by Grace on 19th Jul 2023
Are you a festival rookie looking for some tips and tricks on how to stay practical and comfortable this summer? Or maybe you are a seasoned expert looking to refresh your wardrobe with some funky statement pieces! Either way, look no further; we've got you covered with these 5 handy festival fancy dress essentials...
1. Poncho
A poncho is a great way to stay dry at any festival if the classic British weather decides to let us down. They are also perfect for festivals, as they are easily compactable. They scrunch down to a small, packable size, which won't take up too much room in your already limited bag! Don't waste valuable space that can be used for other, more fun items by packing your usual bulky coat. This is an absolute must for any festival. You also want to keep it fun and stylish; don't cover up an awesome outfit with an ugly coat. Instead, simply throw on one of these unique and colourful options!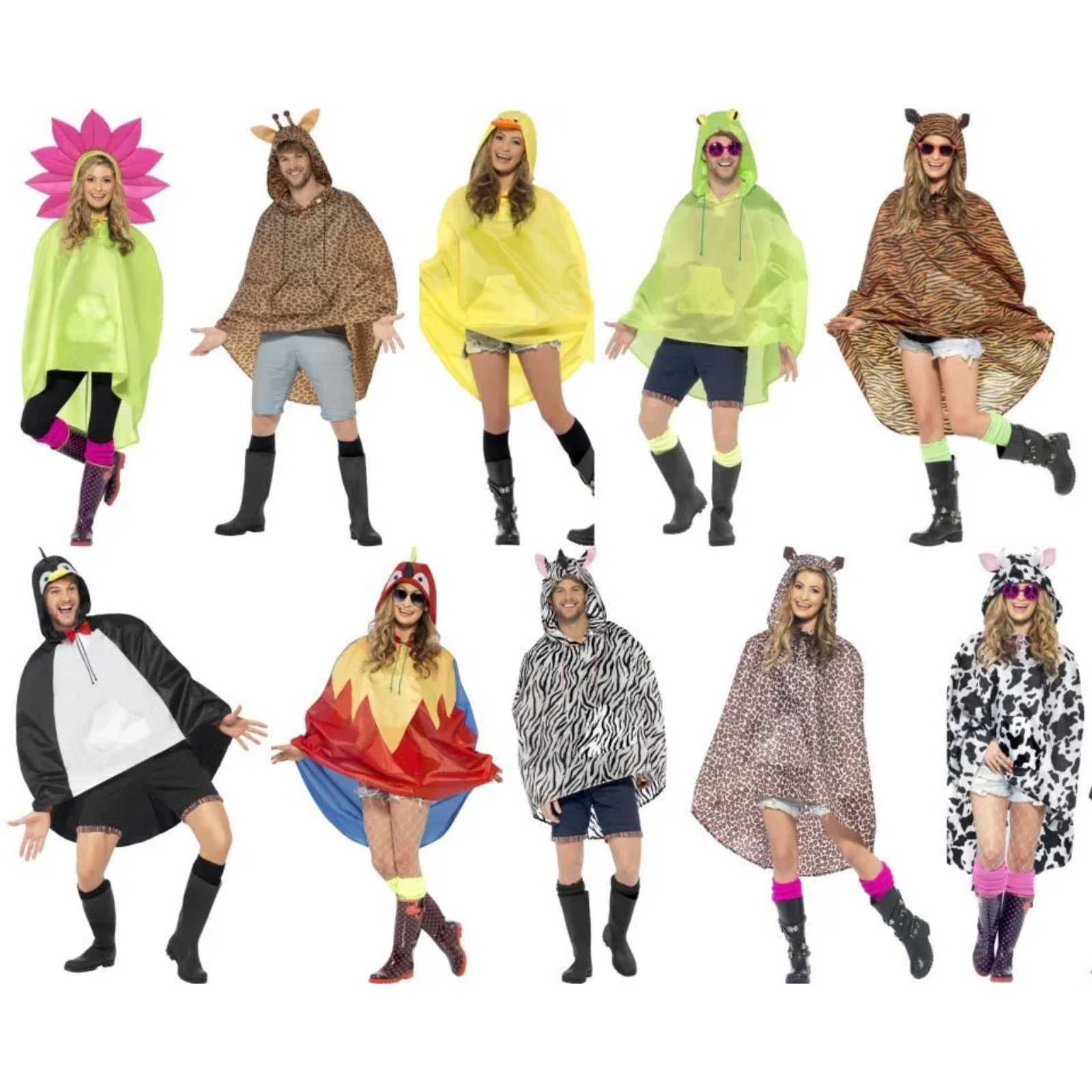 2. Bum Bag
A bum bag is ideal for a festival because you can strap it over your chest or around your waist without worrying about putting it down and forgetting to pick it up. They also have a few different compartments to separate out your important belongings like money, your phone, and hand sanitizer. All the things you don't want to forget at your tent when you go into the main arena for the night! Your belongings will also be super secure for when you are busting a move to your favourite artist or riding the big wheel.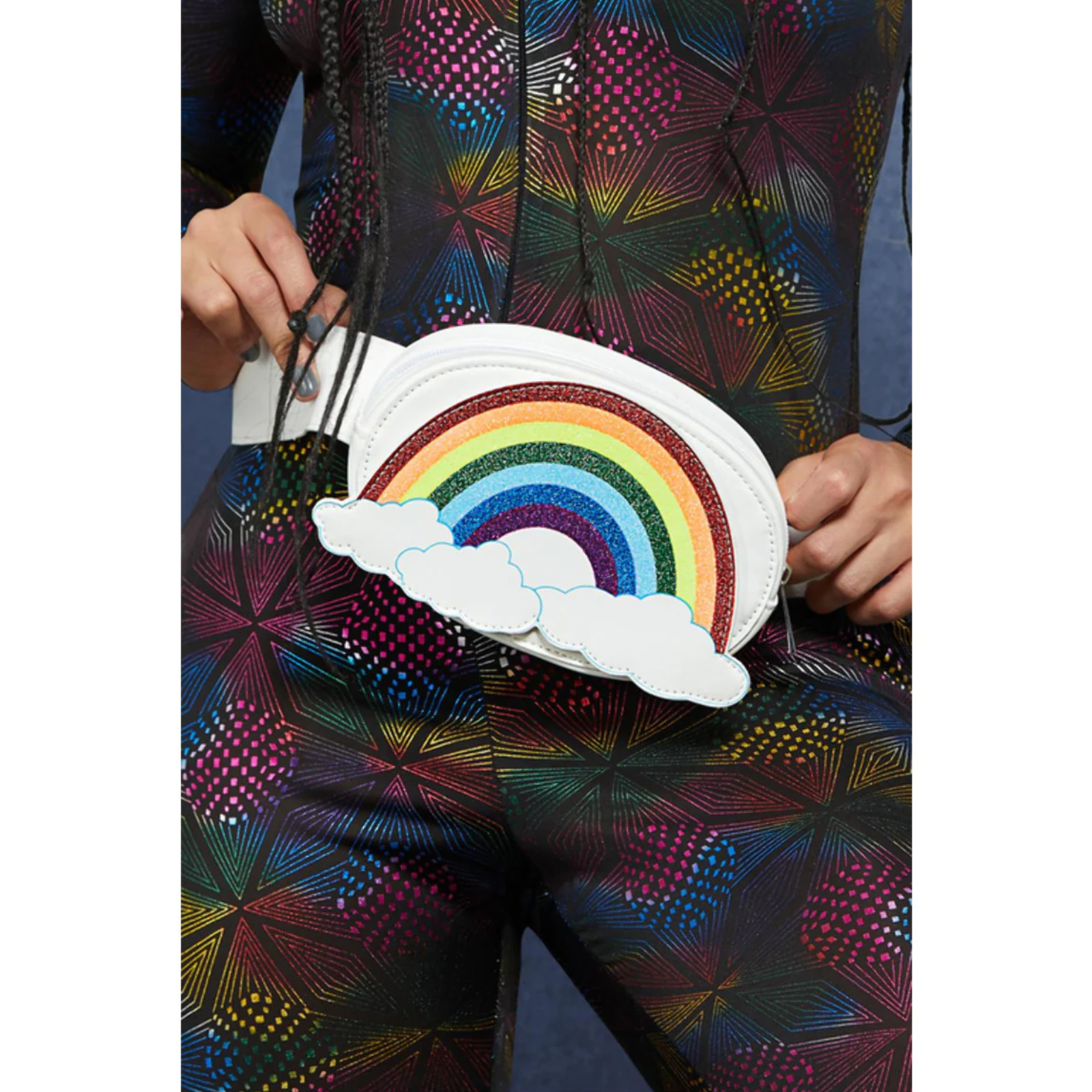 3. Glasses
Glasses and sunglasses can be used as a cheeky hack throughout the duration of the festival for those moments when you're not looking on top of your game. Maybe the lack of sleep has finally caught up to you and you're not looking your best ;) Throw on a fun pair of quirky glasses and block out the haters. You will look and feel brand new! Despite being great for covering your face, you will almost always need a pair of sunglasses to keep the sun out of your eyes throughout the day, and getting a fun pair to match your colourful outfits would also look amazing.
4. Hat
Trust me, add a hat to your packing list this festival season, whether it's a simple cap to keep the sun out of your eyes or a fun, glittery hat to make your outfit pop. Let's be honest, it'll probably get stolen on the first night! At festivals, everyone loves a groovy hat, so make sure yours stands out from the crowd. You could go for a sparkly cowboy hat, a sequin captain's hat, or, probably the most iconic, a BUCKET Hat. A bucket hat is an absolute statement piece for any festival-goer; it looks cool, keeps the sun off your face, and goes with any outfit, whether you're dressing up or dressing down!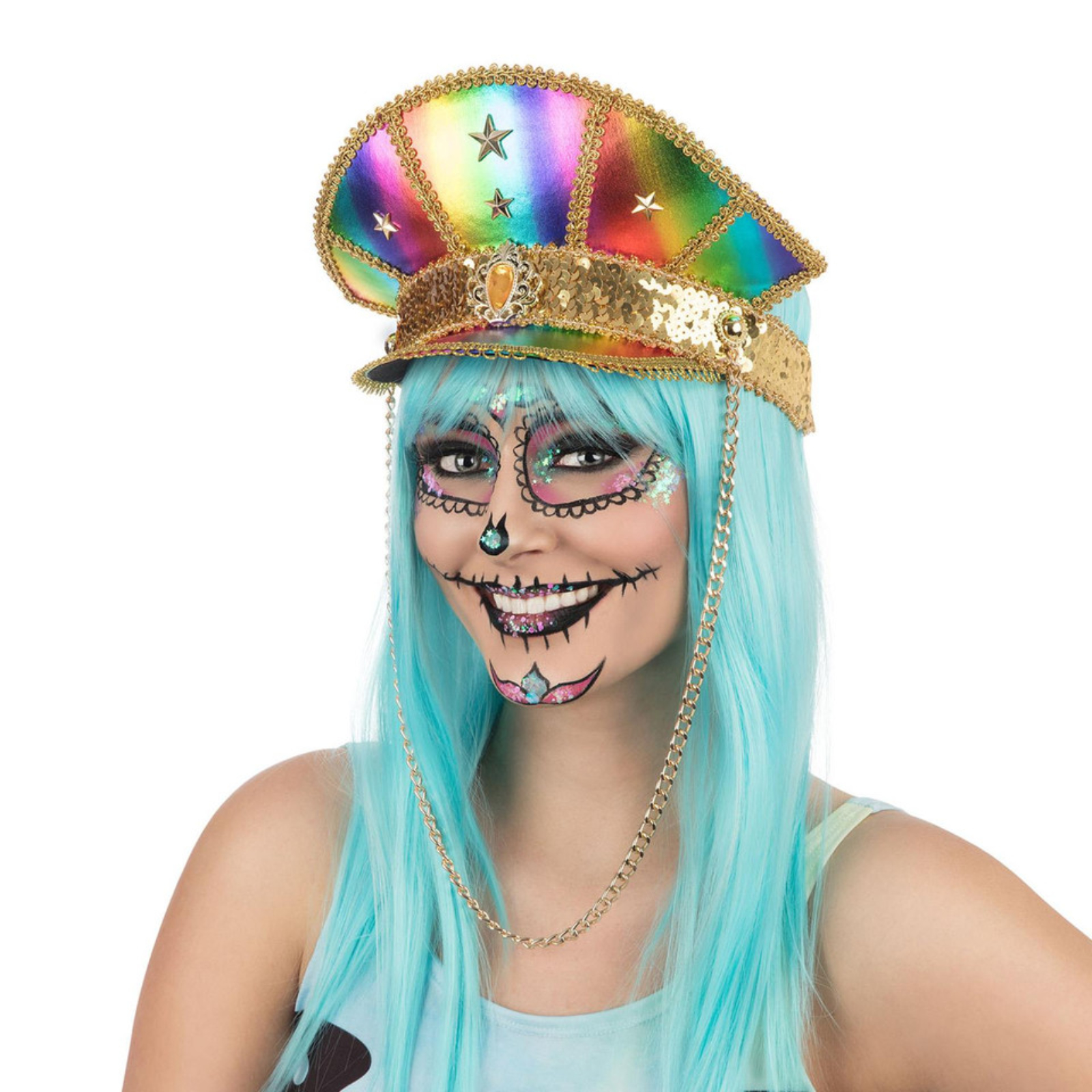 5. Onesie
Chilling in an all-in-one at a festival is a great feeling; you can snuggle up in them at night to stay warm and comfortable, or you can dress them up as a costume during the day. They are such a fun idea as they double up as pyjamas and costumes! Pick a colourfully patterned onesie or a fluffy character onesie and look the part. Everyone will be jealous of your warmth and comfort on those nippy nights. The only drawback would be having to pull it down in those dreaded porta-loos!!