Posted by Courtney L Brindley on 20th Jul 2021
The Summer Holidays are fast approaching: a time most parents subtly dread. Picture this, it's a sweltering hot day, you've ran out of ice lollies to keep the little ones quiet and you're secretly starting to wish it was September.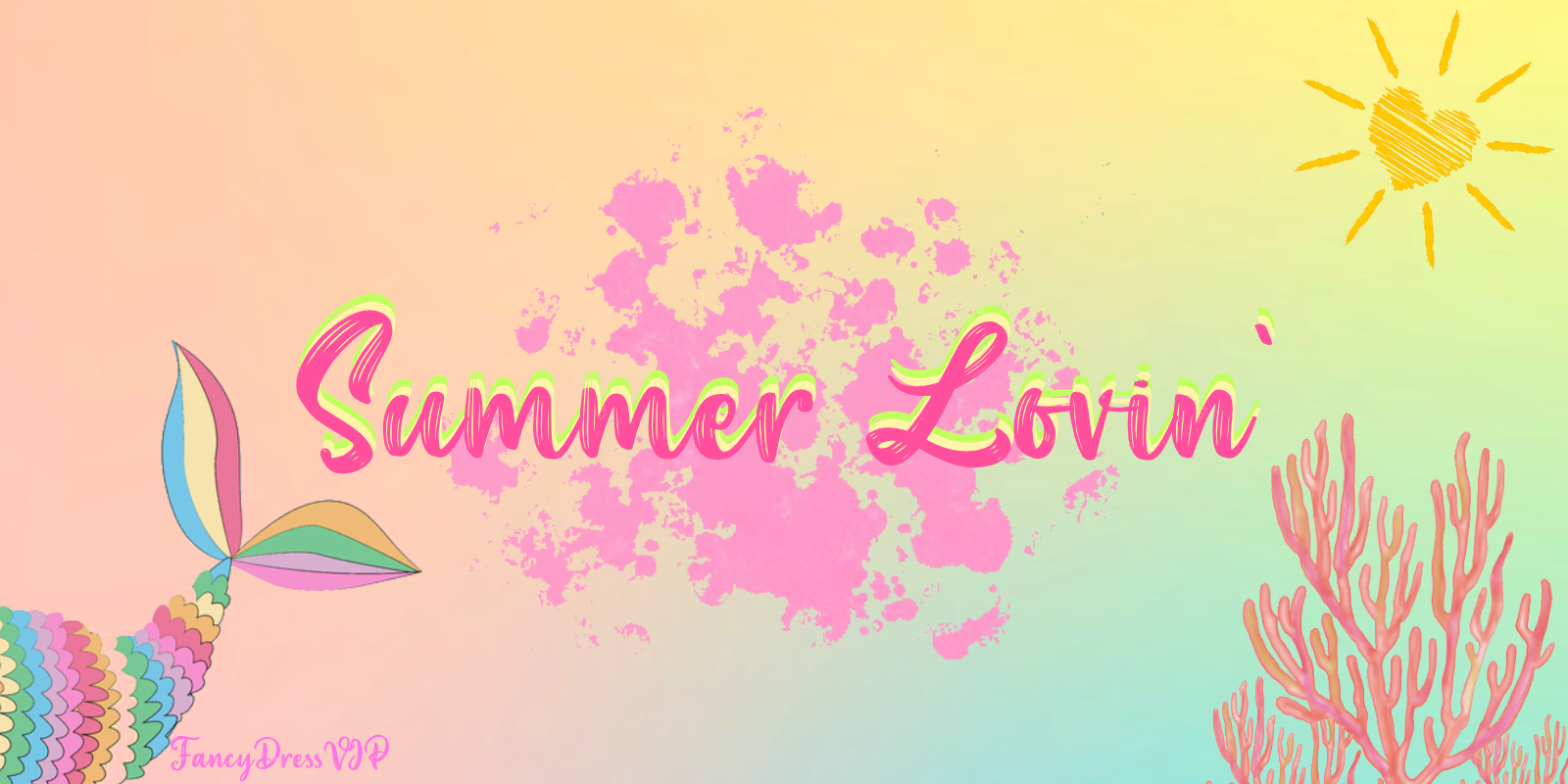 The Holidays are also a great time to bond with your kids and maybe even release your inner-child! It's best to put in some advanced planning for the Summer-time to prepare yourself with a vast array of activities to keep those little ones from trouble.
Our latest Partyware range can certainly provide you with all the bits and bobs you'll need to ensure your summer is as jam-packed (yet stress-free!) as can be.
Here are 7 totally awesome ideas that you can choose from.
1. Go On A DIY Treasure Hunt
This one provides all-day long fun for those of all ages! So long as you plan your route with precision, you'll be good to go for hours of joy. This activity will strengthen team-work skills and learning how to solve scenarios efficiently: a great way to incorporate learning into your day-to-day routine.
Once you've planned your route, be sure to craft the numbers and clues for the hunt. This may be time consuming so make sure it's worth your while by maxxing out on the prizes!
After the planning is down to a T, you'll need to figure out the prizes, whether you want to use items already at home or branch out and purchase some new and exciting bits and bobs! We recommend our 48 Pack of Party Favours that can double up as creative and fun prizes for the little ones to enjoy.
So kick back, relax, and watch the kids endure a day of thinking and problem solving with a rewarding prize at the end!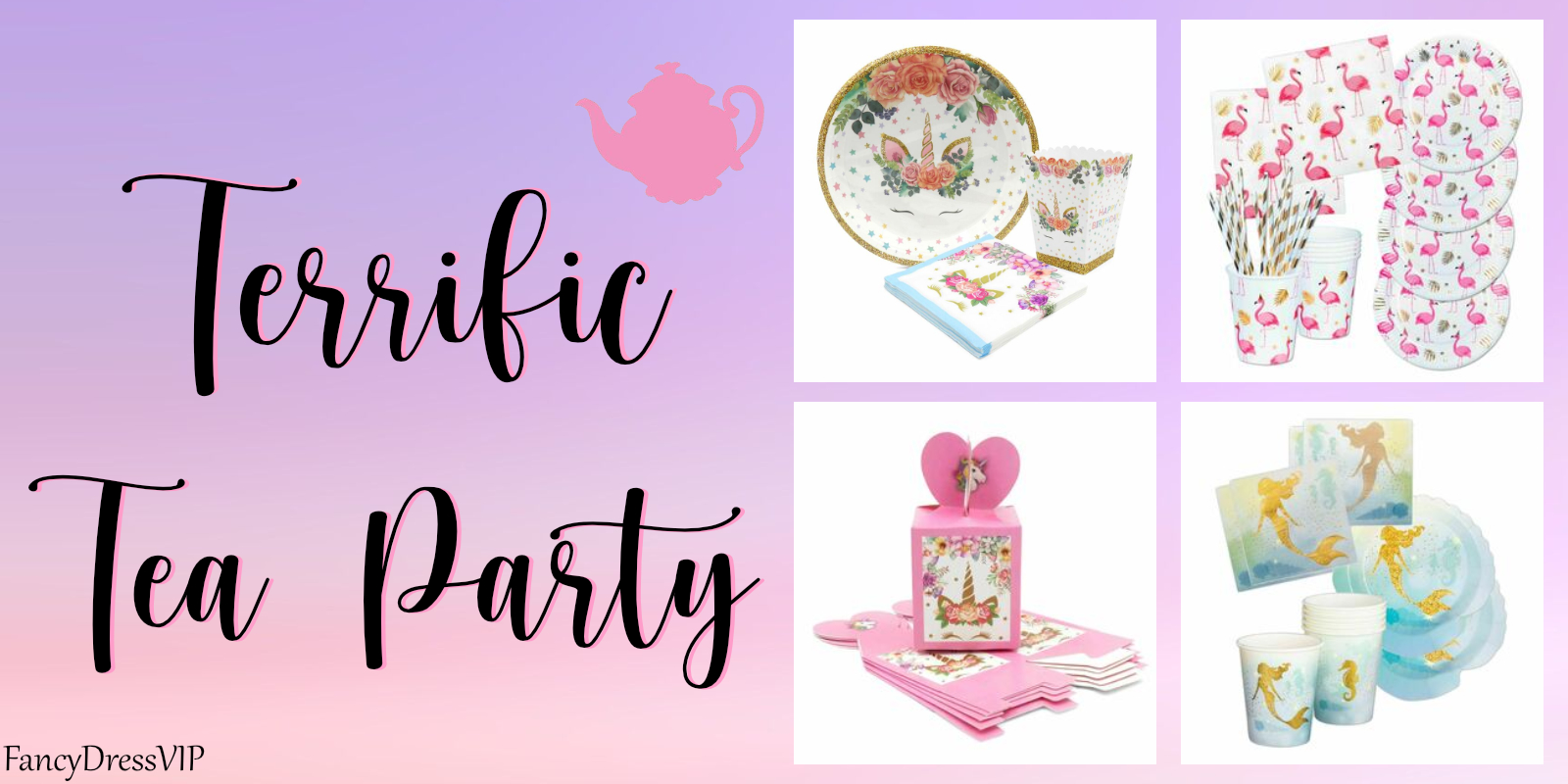 2. Terrific Tea Party
Tea Parties are renowned for refinement and elegance. When you're planning a tea party, lay your table with your best china, silver and linens and prepare for an afternoon of relaxation. But hold on... Fine China? With Kids? The two most certainly don't go hand in hand.
Swap out the China for our Unicorn theme Paper Plates and lay your table with our finest Table Decorating Kit: including boxes, Napkins and Platters for the ultimate celebration. Adjusting your arrangements so that they're child-friendly doesn't have to mean swapping out your luxury collections for rubbish. At FancyDressVIP, we offer a delightful range of tableware, a personal favourite of mine being the Gold Unicorn Paper Cups. The gold radiates luxury so what's the difference between our range and Fine China? Ours is totally non-breakable and so much more stylish, of course!
So relax and enjoy the company of your little ones with this super easy and fun activity. A great idea would be to allow the kids to help with the food prep (we recommend adult supervision!) so that they gain a sense of responsibility and understand how to put on a truly wonderful spread!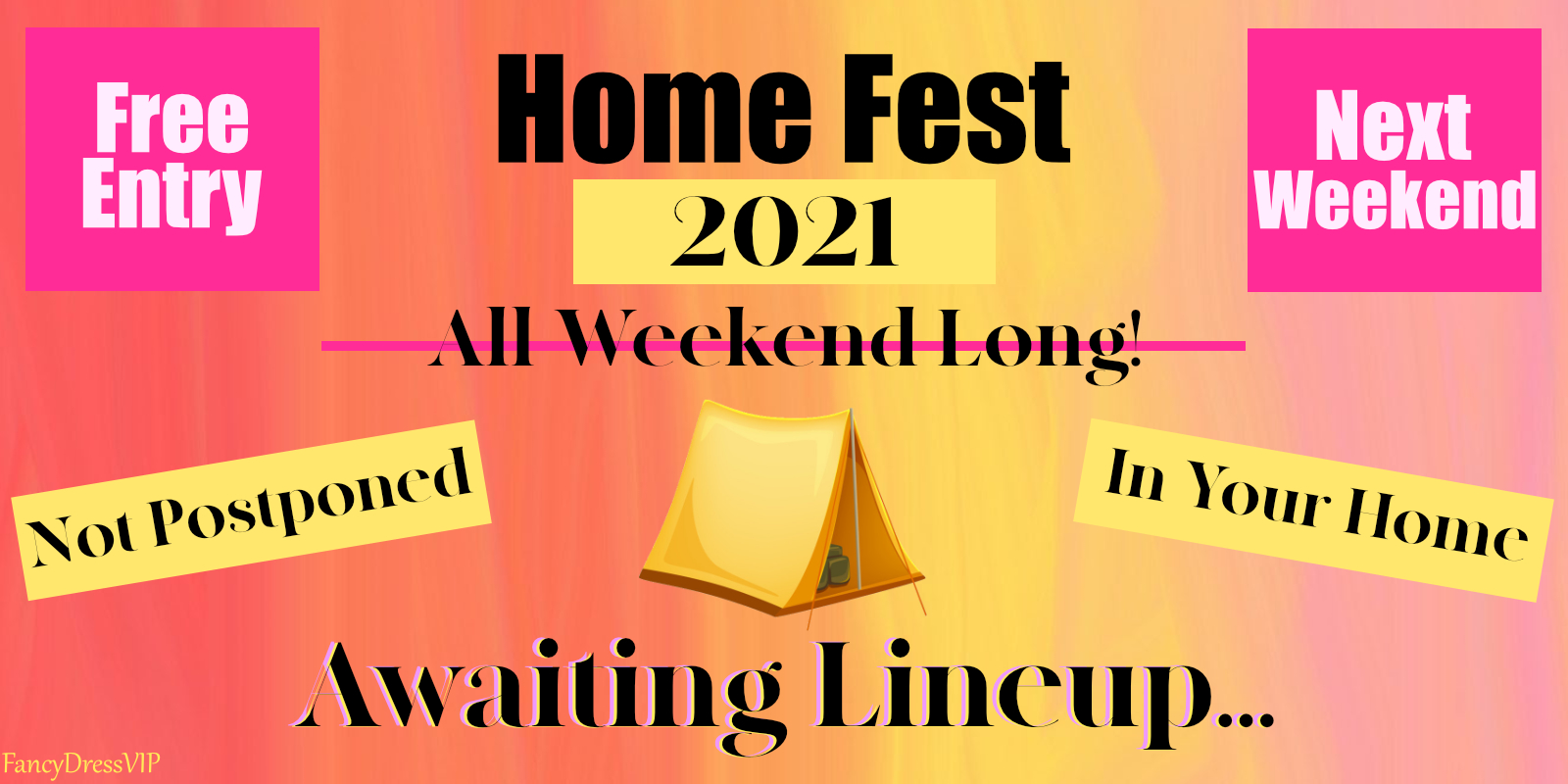 This one is a firm favourite of mine and a great activity for the whole family to enjoy. Bang on Kisstory FM and get groovin' with this exciting idea. A constant flow of bangers is extremely important for this one. Show the kids how it's done with 80's bangers from back in the day for a real boogie.
The first thing you'll need to get in the Festival spirit are the Fits: we recommend grabbing Disco Shirts, Funky Skirts and most definitely some groovy Glasses.
Consider the setting: most festivals always have a tent that specialises in a certain genre of music separate from the "main stage" so grab yourself a tent and fully indulge in the festival experience! Have yourself two music set ups, potentially leave the music choice up to the kids and allocate the tent for "their style" of songs. Branch out and purchase some inexpensive Scene Setters to help set up the vibes. Then grab yourself some of our Hanging Gold Decorations to create a nostalgic ambiance. Buy now and reuse for future Birthday Parties and celebrations.
It's all about the small details that bring a theme to life. If you've got Fairy Lights laying spare, recreate the lights leading up to Glastonbury's Main Stage: these make for a great Festival Decoration reminiscent of that feeling before a headliner comes out on stage.
Get ready to party all night long without having to worry about getting home!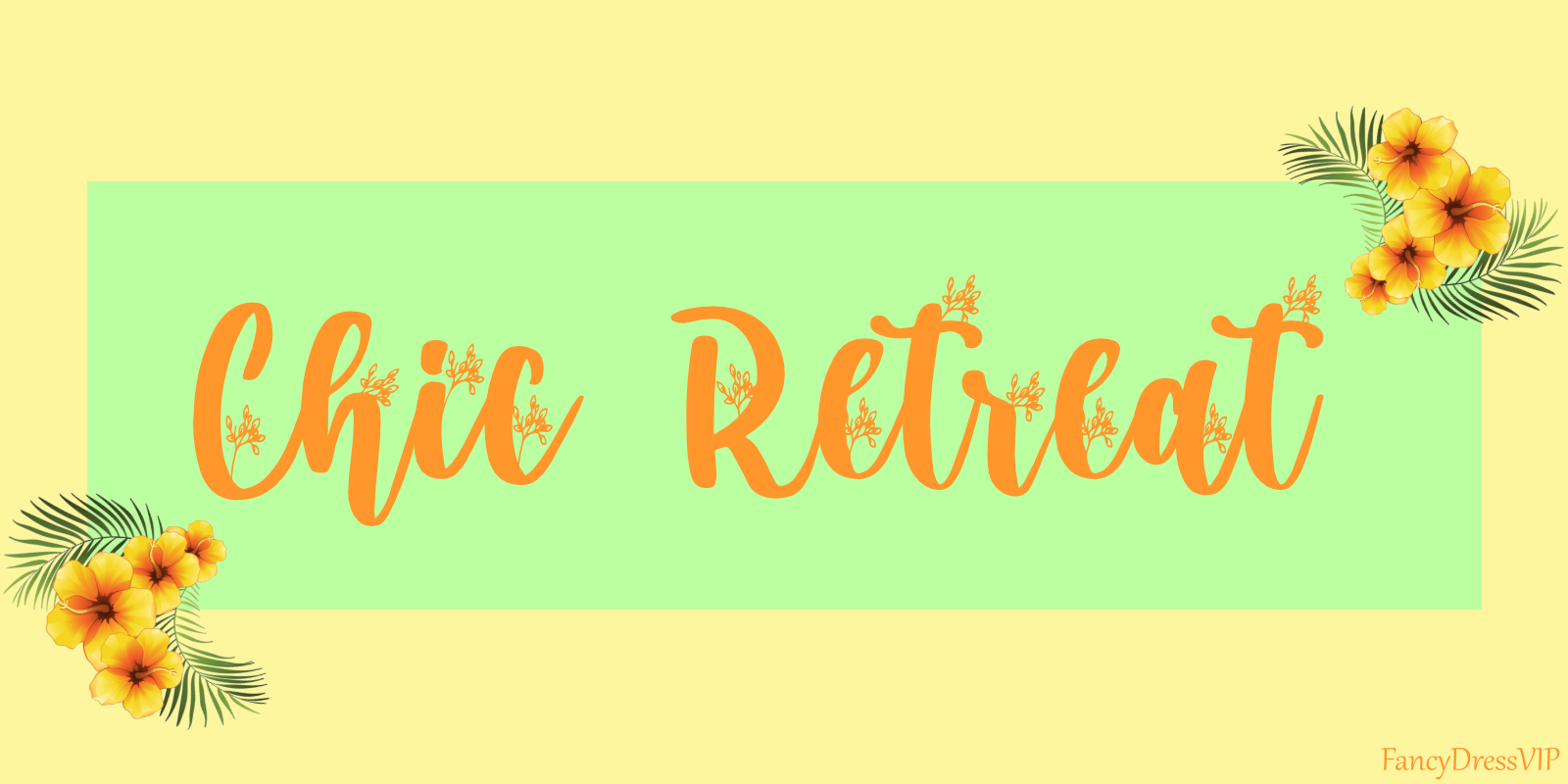 4. Create A Chic Retreat In Your Garden
There's nothing more calming than the natural light and subtle breeze of the outdoors. When the hustle and bustle of life becomes too much, we all need an escape. A great solution to this would be crafting a Chic Retreat in the garden for yourself and your family to enjoy! This one should be an easy and rewarding activity that'll provide endless relaxation afterwards.
Whether you opt for an area in direct sunlight or go for more of a shaded approach, the sooner you decide on your preferences, the easier it'll be to begin designing your new haven. Now, this activity is totally dependant on your budget; you can easily spend as little or as much as you want perfecting your new Retreat. we're here to offer you tips on how to create your dreamy haven without the unwanted costs of labouring!
If you can, we recommend pitching up a tent for that cosy feel. Choose decorations that evoke a feeling of calmness for that serene experience. Of course, you'll want to be as comfortable as possible, so grab every spare blanket and cushion possible and chuck them right in! Comfort is key with this activity; style and presentation gets left behind.
String up some fairy lights for a quick no-fuss way of giving your space some atmosphere. This will be great for those evening chill-out sessions too! If you're feeling brave, why not craft a firepit for all-year round relaxation. Although this is more of a timely design, it's totally worth it.
Last but not least, put your feet up and relax. Once you've assembled your new chill out spot, take the time to admire the teamwork that went into creating said haven. A great and easy way to bond with the older ones.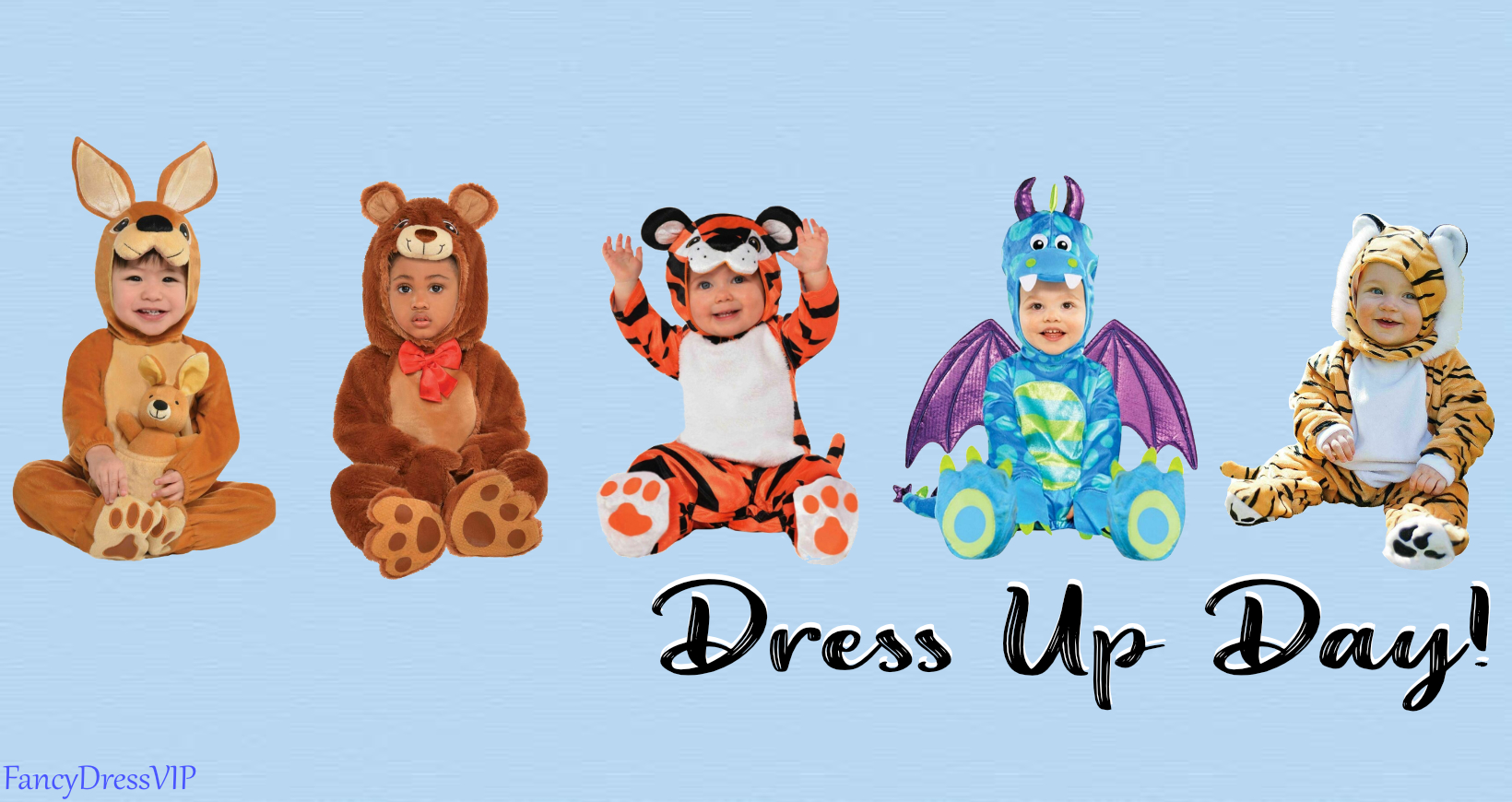 6. Costume Party!
If the weather takes a turn for the worst, don't opt for the iPad or Phone - that's the easy way out! Why not host a Costume Party? Don't be afraid to get involved with this one and explore and build stronger bonds with your little ones. If you're thinking, "hold on a hot sec, I've not worn Fancy Dress since I was 7" then don't stress, we've got you covered with our Premium selection of our finest costumes lined up.
If you're opting for something a little more casual, take a look at our Dress Up Sets and transform into your favourite character without the hassle. Or, if you're feeling the vibes and want to go all out, explore our vast range of Costumes. Our top picks would definitely be this Avocado Costume, the Flamingo Costume, or if you fancy matching with the kids, this Superhero Costume also available in Children's sizes.
Need a 'fit for the kids? Don't worry, we can help with that too! Browse our cute yet comfortable Animal Costumes for the tiny tots! They come as an All-In-One style for easy nappy changes. We have a wide range of different animals to choose from.
For those who're not quite tots but not quite teens, explore all the different Genres we have to offer. Our personal faves include the Girls 20's Flapper Costume as a blast from the past, our Boys Captain Cluck Costume, or our Harry Potter Dress Up Set for those avid Fans!
Once you've nailed the dressing up side of things, make sure to enjoy yourselves and remember to have fun!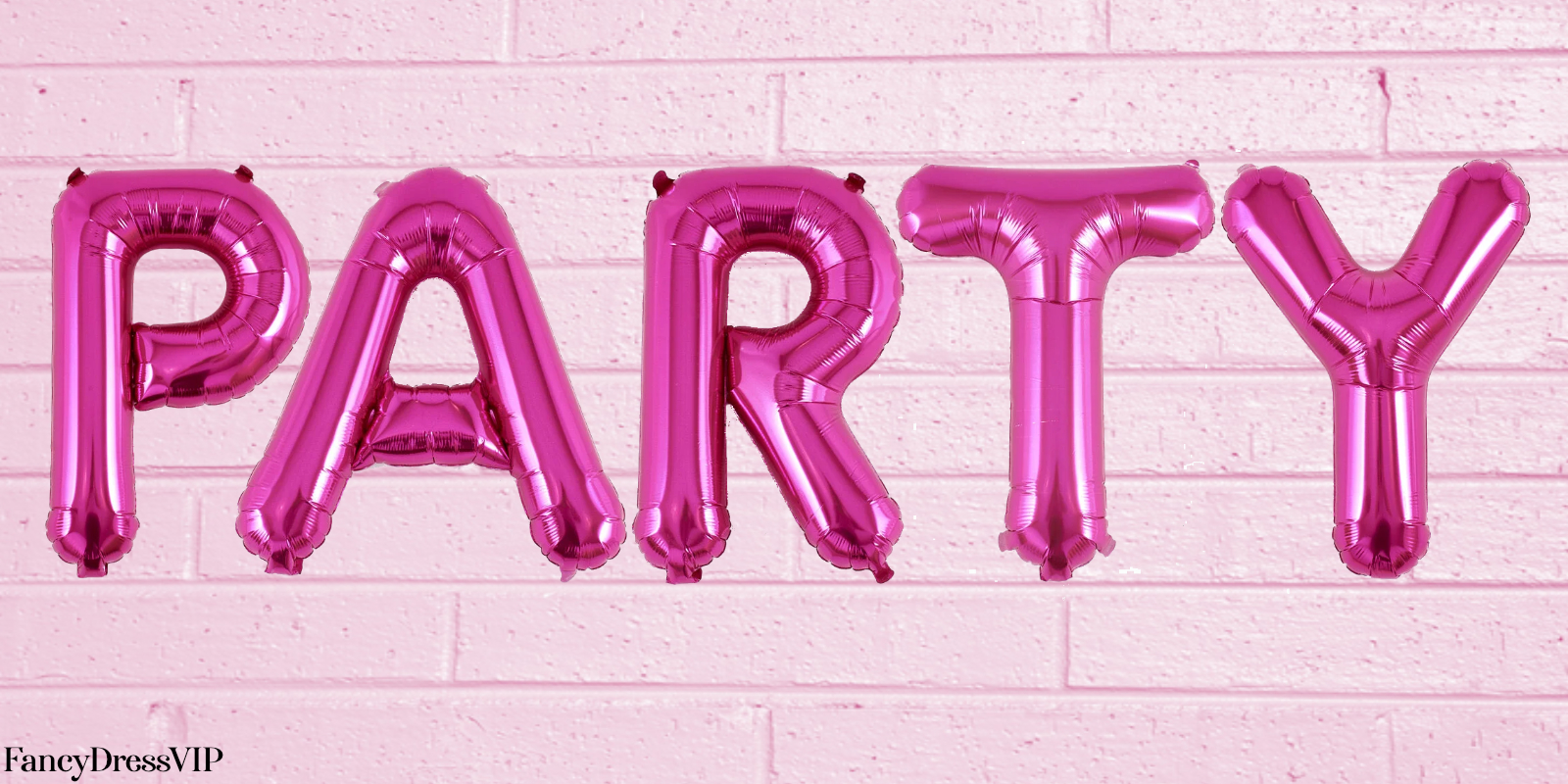 7. The Balloon Game
The possibilities are endless when it comes to balloons. Just secure yourself a pack of Latex Balloons, whether those be themed, coloured or shaped it really doesn't matter! As long as you have yourself some then you're good to go with this one.
Firstly you'll need to grab your best colouring pens and be prepared for a messy one. This is most definitely an activity for outdoors, wouldn't want to risk Sharpie on the White Leather Sofa! Combine a child's love for making a mess with artistry skills and allow them to let their imagination run free with this one. Your little artists can draw and design whatever they desire on the balloons with this quick and easy craft. The idea being they are easily disposable afterwards for a stress-free clean up!