Posted by Selina on 11th Apr 2022
Argh! Hoist the flag and grab your hats, it's time to party! Pirate themed parties are a classic that are as popular now as they've ever been. So from decorations to entertainment, we've put together a few ideas to help you throw the ultimate pirate party that's sure to be the envy of everyone on the seven seas.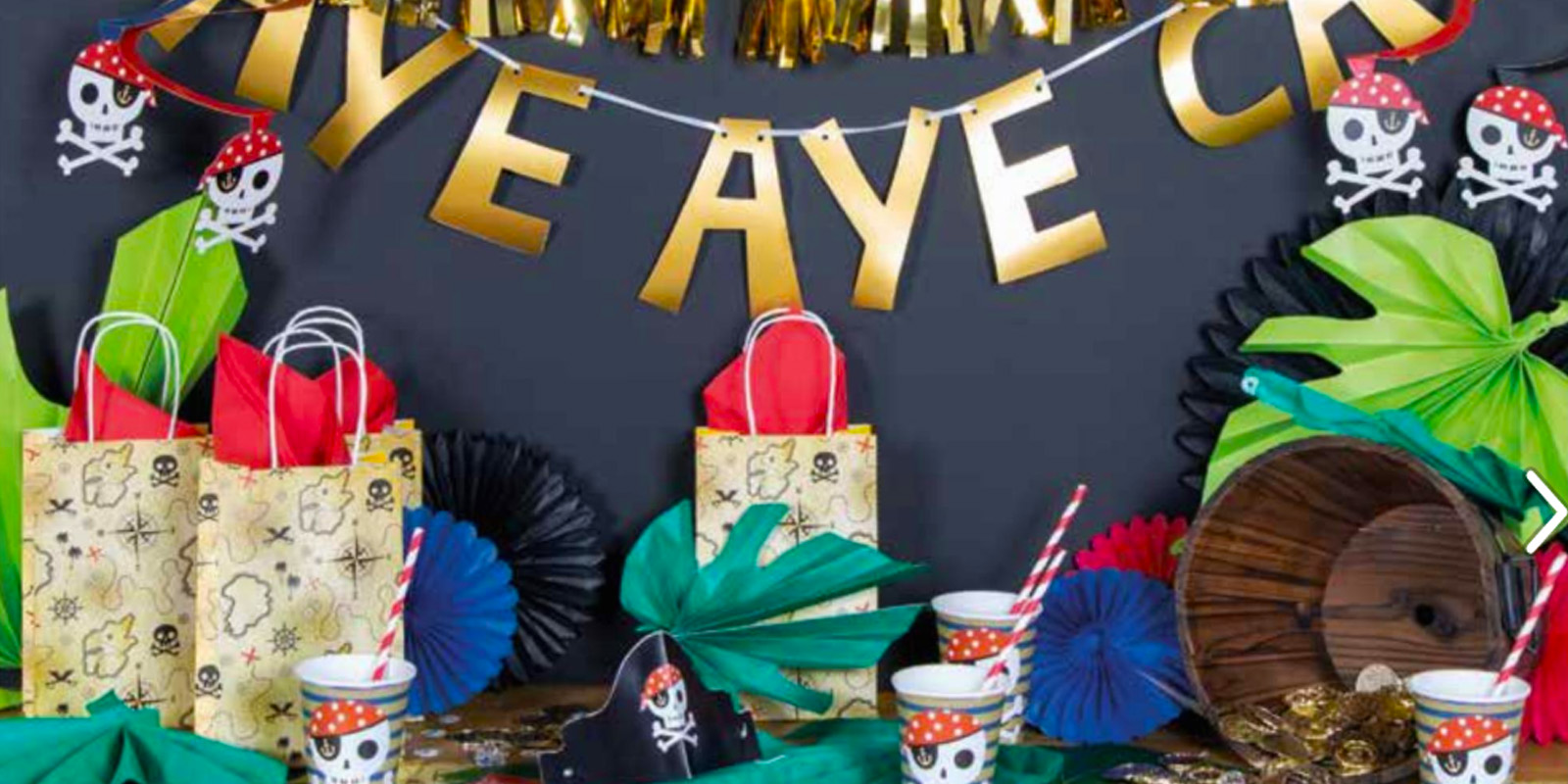 1. Decorate Your Venue
Preparation is key. So your first step is to decorate your venue. A pirate party should be bright and colourful, after all the Caribbean is the perfect setting for a swashbuckling adventure. Hang pirate flags, stock up on your tableware and hang a few decorations.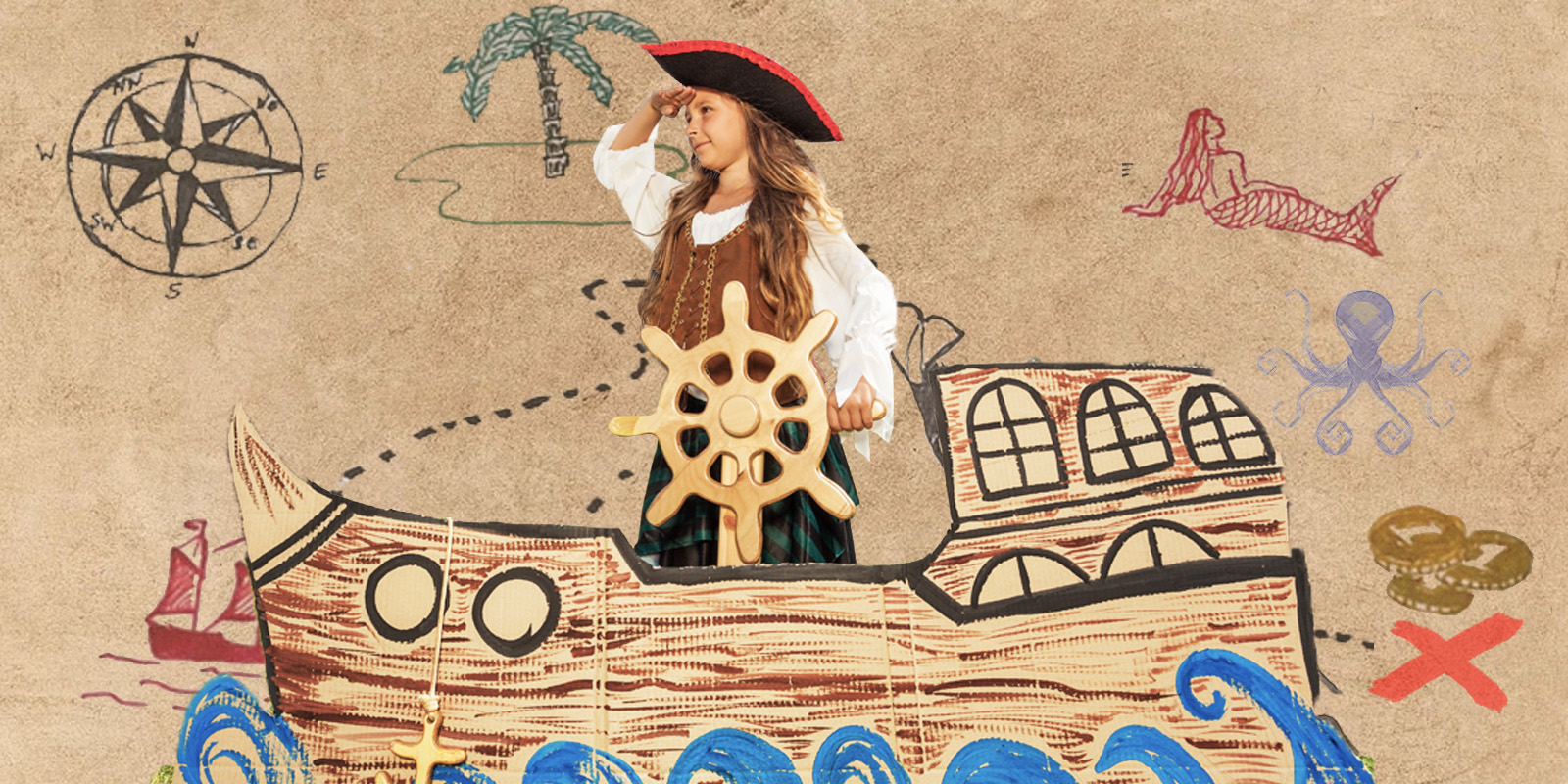 2. Treasure Hunt
What do pirates do best? Other than drink rum that is. Well they go looking for treasure! So grab some paper and get creative. You could leave a trail of clues that lead to each other or try your hand at drawing your own pirate map. Make your clues and map look more authentic by aging the paper with tea stains, then crumple it and tear the edges. Children will love going on their own adventure and helping each other find the next clue. You could make it into a competition where there are two different maps and the children work in different teams to see who finds some treasure first
Top Tip: Chocolate coins are the perfect treasure for little pirates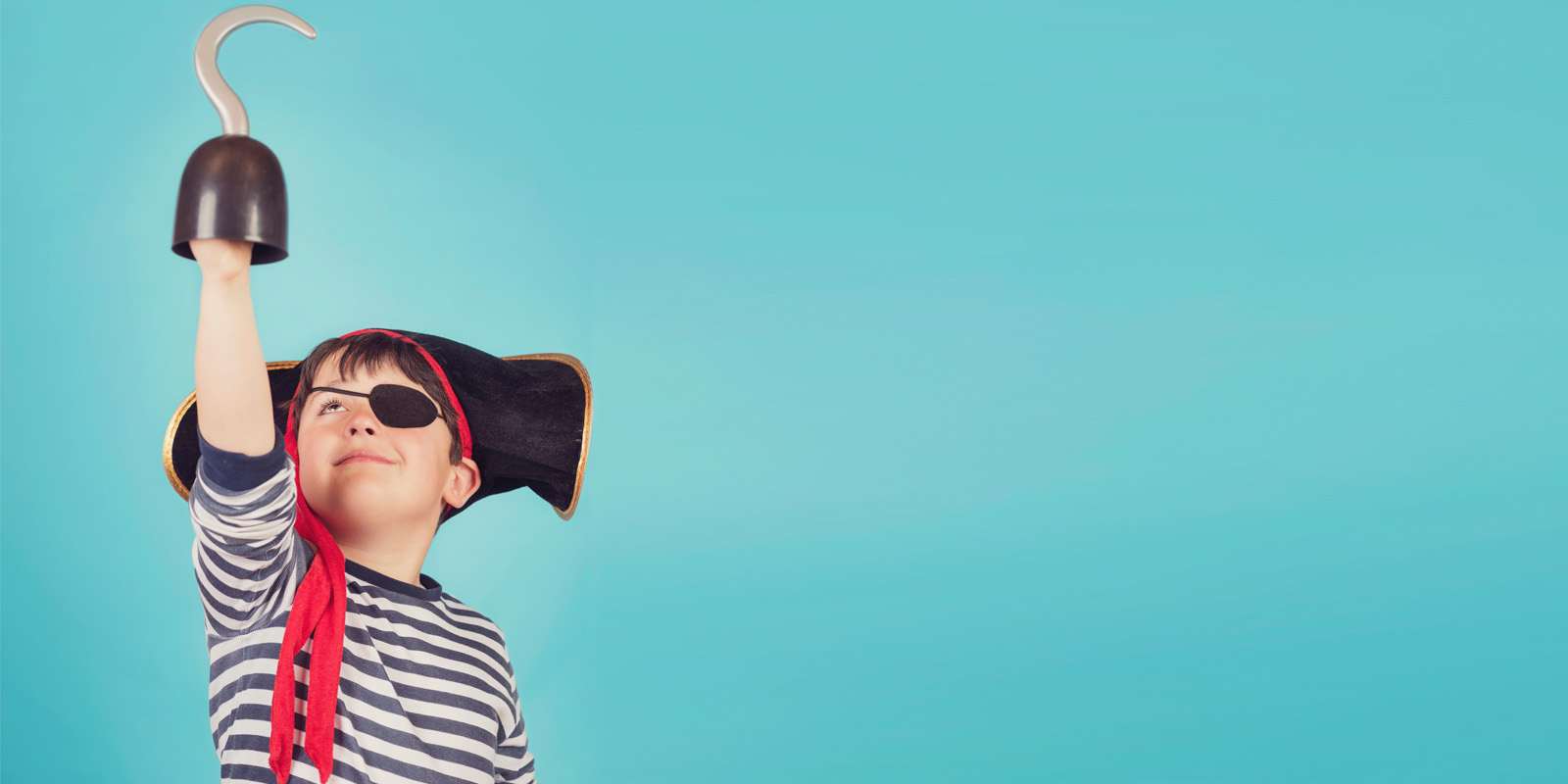 3. Party Games
There are loads of party games out there that you can use. Play classics such as musical chairs or pass the parcel, but if you're wanting to keep your games on theme, then these are perfect. You can create a walk the plank game, using a plank of wood on the floor or placed just above the ground, to test the party guests balance, with prizes for those who make it across.
Another game you can play is pass the cannon ball by using water balloons as the 'cannon balls' and whoever it 'explodes' (bursts) on is out, the game keeps going until there's only one player left.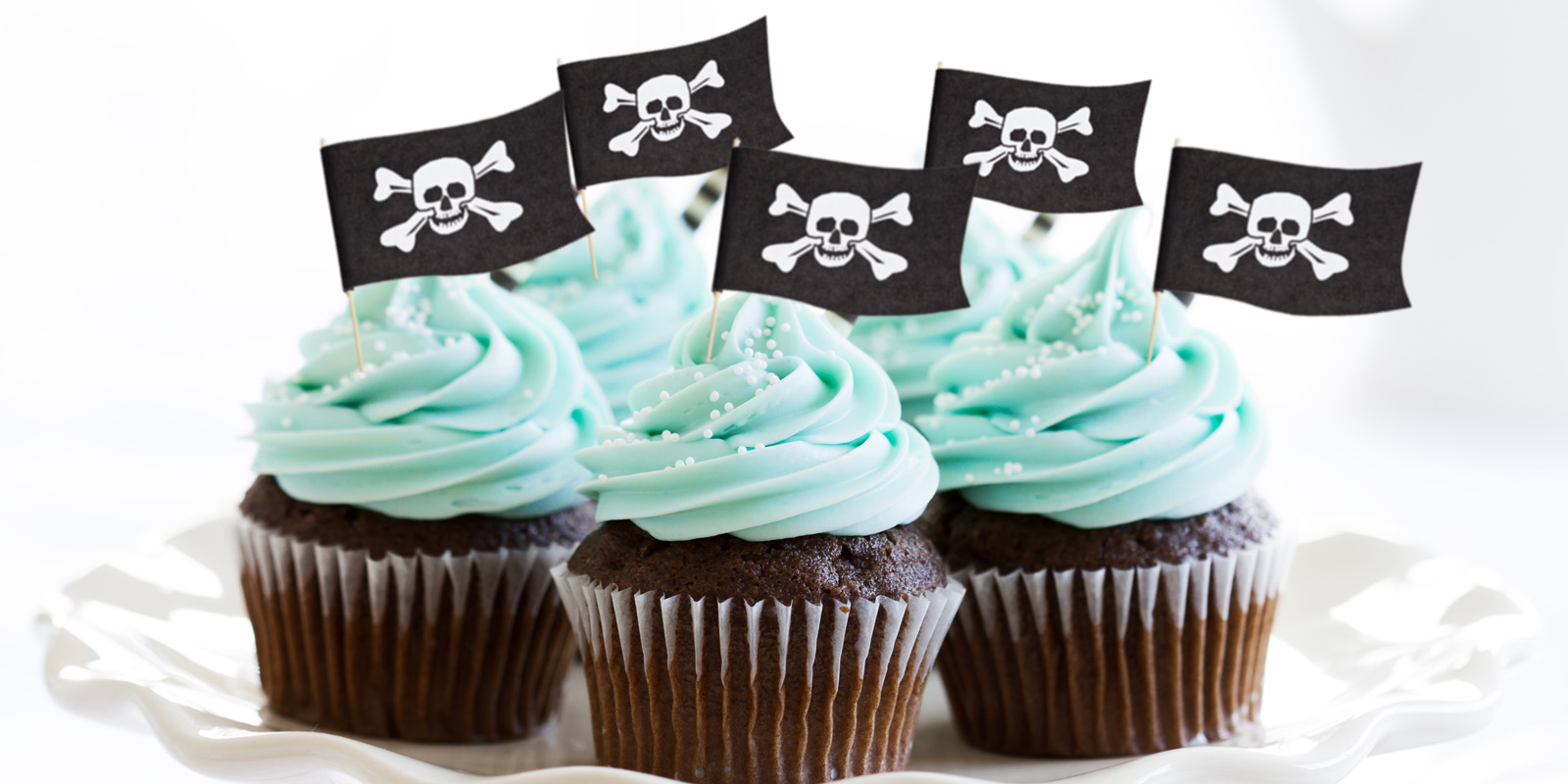 4. Themed Party Food
All that adventure and treasure hunting will make for some hungry pirates. So make sure that you've got some fun swashbuckling themed party food ready. Make pirate themed treasure cookies by covering biscuits in edible golden spray or sailor cupcakes by printing out your own little skull and cross bones flags and attaching them to picks.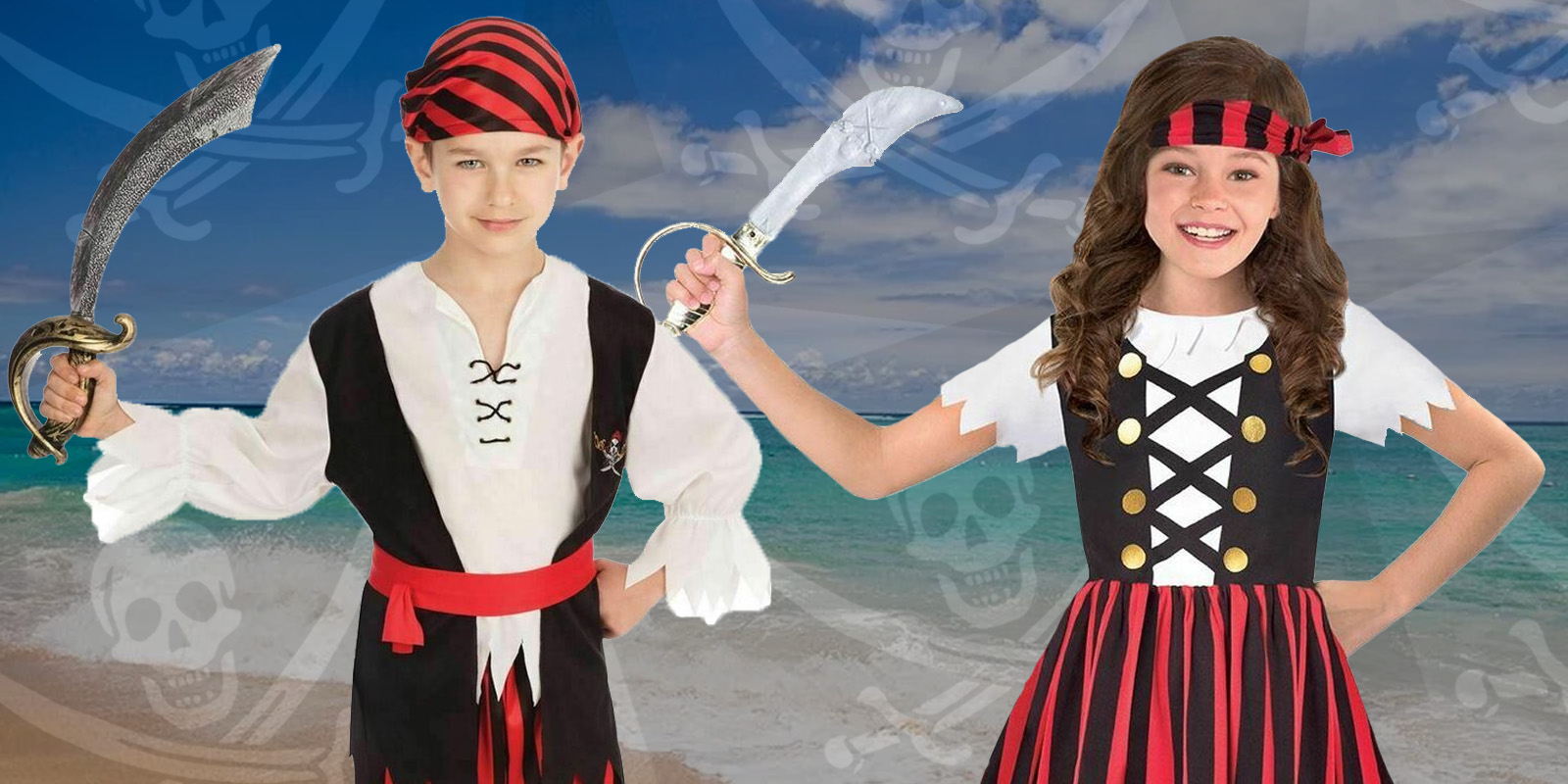 5. Get Your Guests To Look The Part
If you're going to party like pirates, you'll need to look the part. Make the party a fancy dress event and organise face painting or temporary tattoos to help everyone look like they're part of the same crew.