Posted by Miss Courtney L Brindley on 23rd Sep 2021
Halloween season is among us and if you're anything like us, you haven't even considered what you're wearing yet. Every year, it's easy to settle for a basic costume idea. From a totally scary bunny to a weak attempt at a witch, it's all been done before. Whether you're attending a Halloween Bash this year, heading to a haunted house or you're hosting a virtual spook-fest: it's time to prepare for a hair-raising good time with our Official Top 10 Halloween Costume ideas for 2021.
Whether you're on a budget or a big spender, you'll be inspired by this list of our fave freaky fits EVER! Show off your festive flare and explore new characters and ideas with the spookiest and kookiest Halloween Costumes for this year.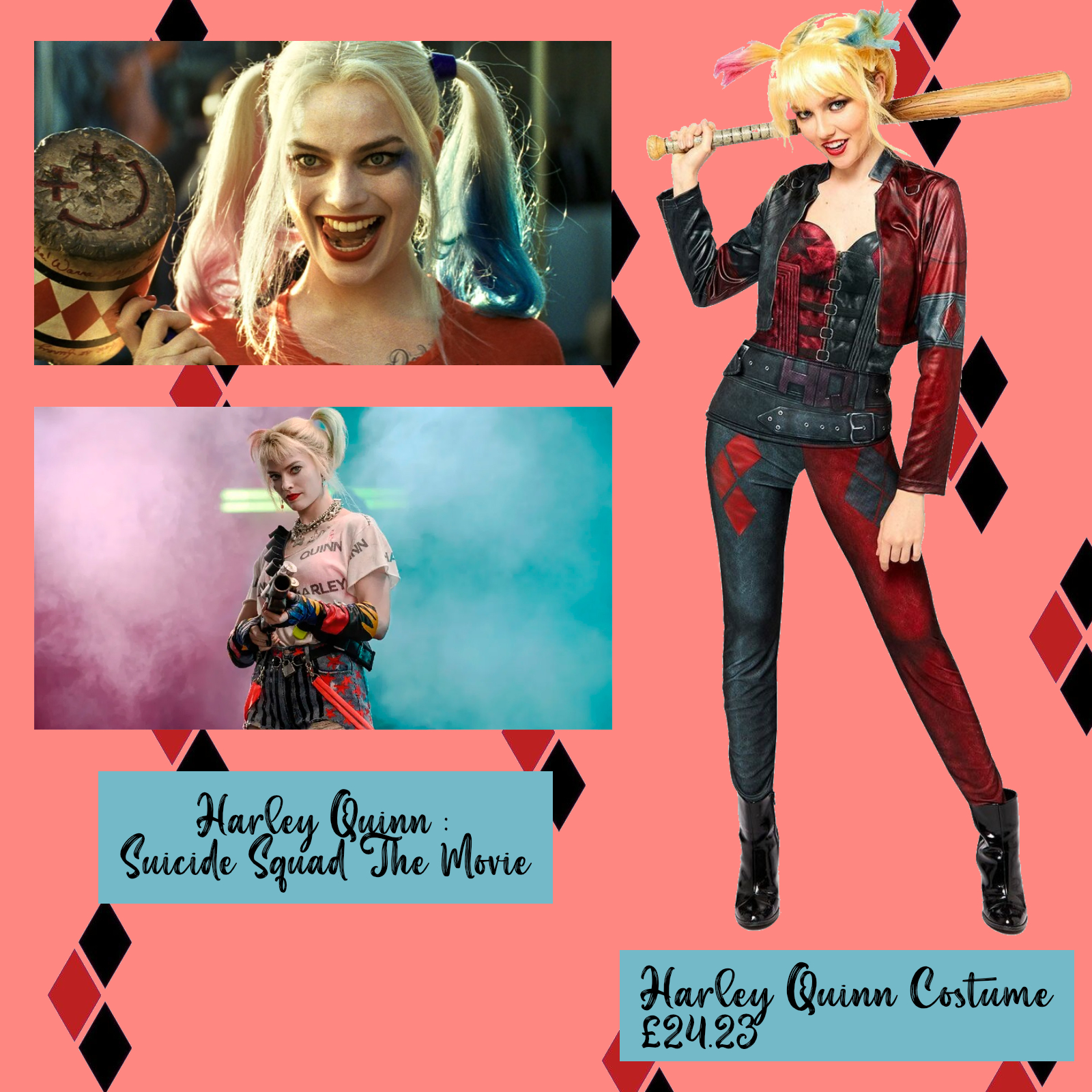 1. Harley Quinn From Suicide Squad 2: The Movie
Harley Quinn is a totally iconic badass: the bright colours, funky hairdo and fierce attitude are enough to completely convince you. You'll be sure to turn heads in this sassy fit! If you're opting to go down the Movie character route, we believe Miss Harley Quinn is perfect.
She embodies both a seductive yet fiery role and therefore would be a fantastic choice for this year's Halloween bash. Stray away from basic in this sexy fit, wearing the Red and Black spliced set. The Black buckle bustier Top paired with cropped leather Jacket adds that badass flare, not to mention the "HQ" branded Belt for extra authenticity: ultimately you can't go wrong!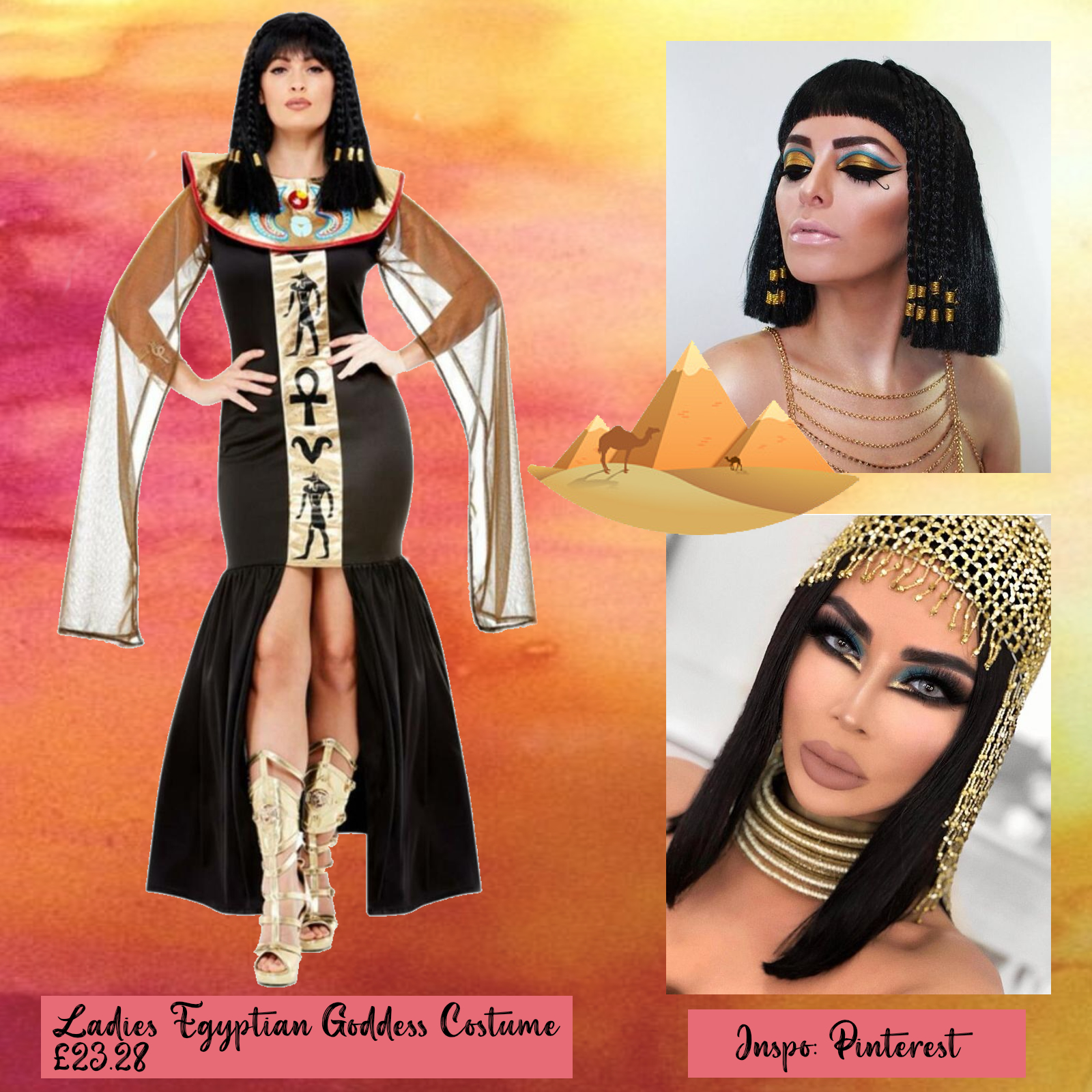 2. Sexy Egyptian Goddess
Capture the flavour of ancient Egypt in this luxurious Ladies Egyptian Goddess Costume. If you're looking for something that will give you that powerful, dominant feeling, then this one's for you! If you're a fan of History and culture appropriation, then we believe this sexy piece will both empower you and make you feel like the true, powerhouse you are. If you've ever dreamed of becoming royalty, now is your chance.
The fit includes a long Black Dress with a fishtail Hem and Gold mesh flute Sleeves for added luxury. Not to mention the Gold Collar and symbols central to the design for a slice of Egyptian culture. Paired with some strappy Gold Sandals and some lavish Gold accessories: this is both an easy yet elegant Costume for those who love the luxe lifestyle. You can't forget the classic Smokey eye makeup for that traditional finishing touch.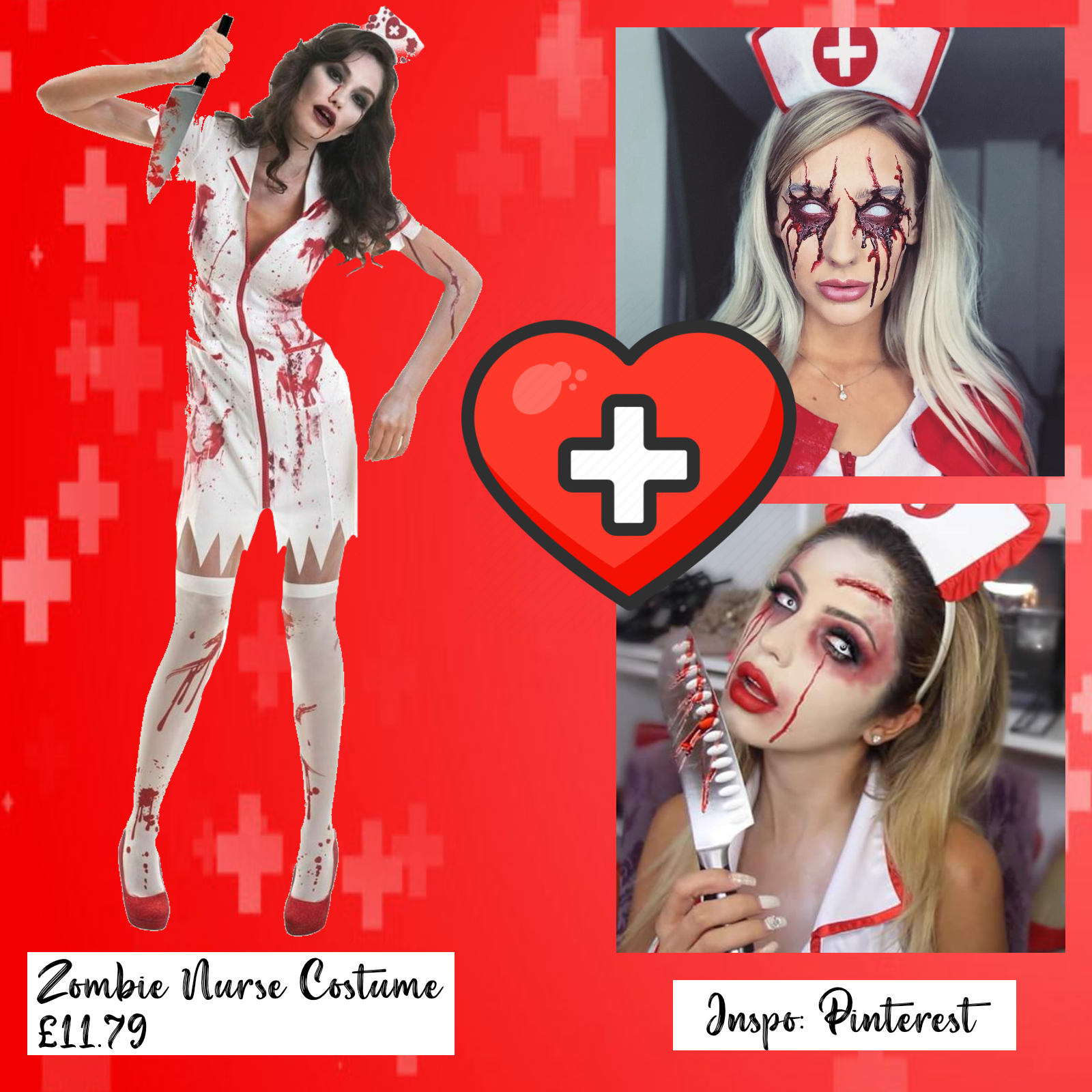 3. Blood Splattered Zombie Nurse
From part of the solution to part of the problem, this terrifying Zombie Nurse Costume is ideal for gore-lovers! The classic nurse fancy dress gets a totally gruesome make-over just in time for Halloween. If you're looking for something that hugs your figure whilst maintaining that super spooky look, then this blood-soaked fit is ideal.
The jagged hem White Mini Dress features a full body zip so you can adjust to your preference. Also has a classic collar with red piping, paired with matching Red Cross Headband for that professional, uniformed look. But did we mention it's totally drenched in blood?! Terrify fellow party guests in this fearful fit: they certainly won't be jumping at the bit to be your next patient.
4. Chucky From Child's Play
If you're a fan of classic horror movies, then you'll be familiar with the character Chucky: the main antagonist of the Child's Play slasher film franchise. Transform yourself into the most horrifying toy on the market with our terrifying Chucky Costume. If you're after something scary, creepy dolls are definitely a top pick for providing the frights this Halloween.
The classic striped Top paired with the Blue dungaree Dress is sure to give you that traditional look but with a feminine twist. The Dress features a "Good Guys" slogan on the pocket, for those who dare to get close enough to read! Get ready to back-comb your hair like your life depends on it to create that rugged look: serial killers almost always have that dis-shelved appearance to match their unhinged personalities.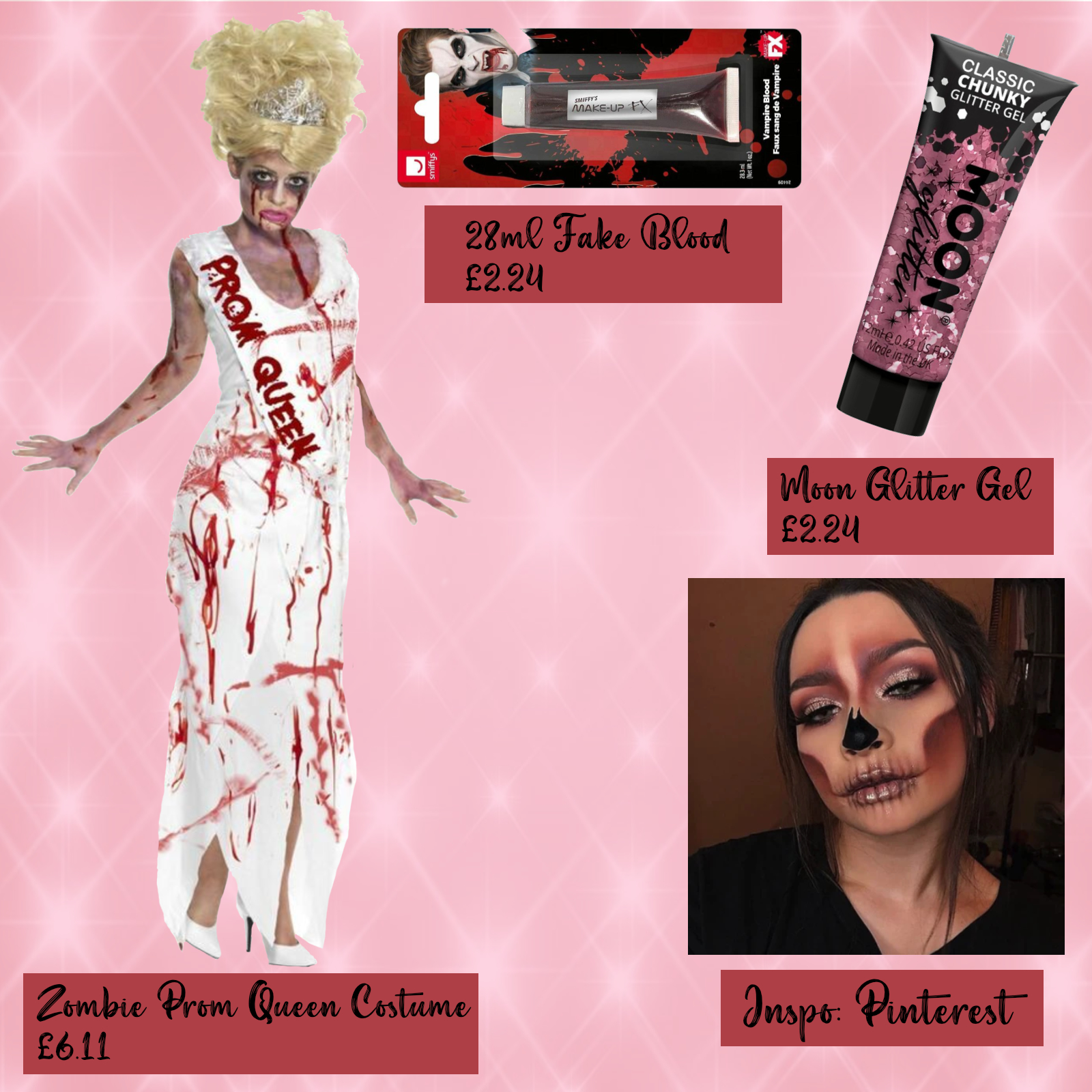 5. Zombie High School Prom Queen
Look drop dead gorgeous in this Ladies Prom Queen Costume. Picture this: your high school's been taken over by blood-thirsty zombies: but at least you got Prom Queen...right? Get all glammed up for the graveyard gala in this ghoulish get-up, you'll be sure to make an entrance wearing this freaky fit.
Combine class with creepy wearing this Prom Queen Costume. This high school horror zombie fancy dress includes a traditional long White Gown for that initial WOW factor, the zom-boys will be totally obsessed! Paired with the blood written "Prom Queen" Sash and you'll steal the show. Add your own SFX to your look for that custom effect, whether you opt for a bloody overhaul or to keep it classy with no SFX, it'll be sure to remind you of your horrifying Prom night: but as we said...at least you're Prom Queen!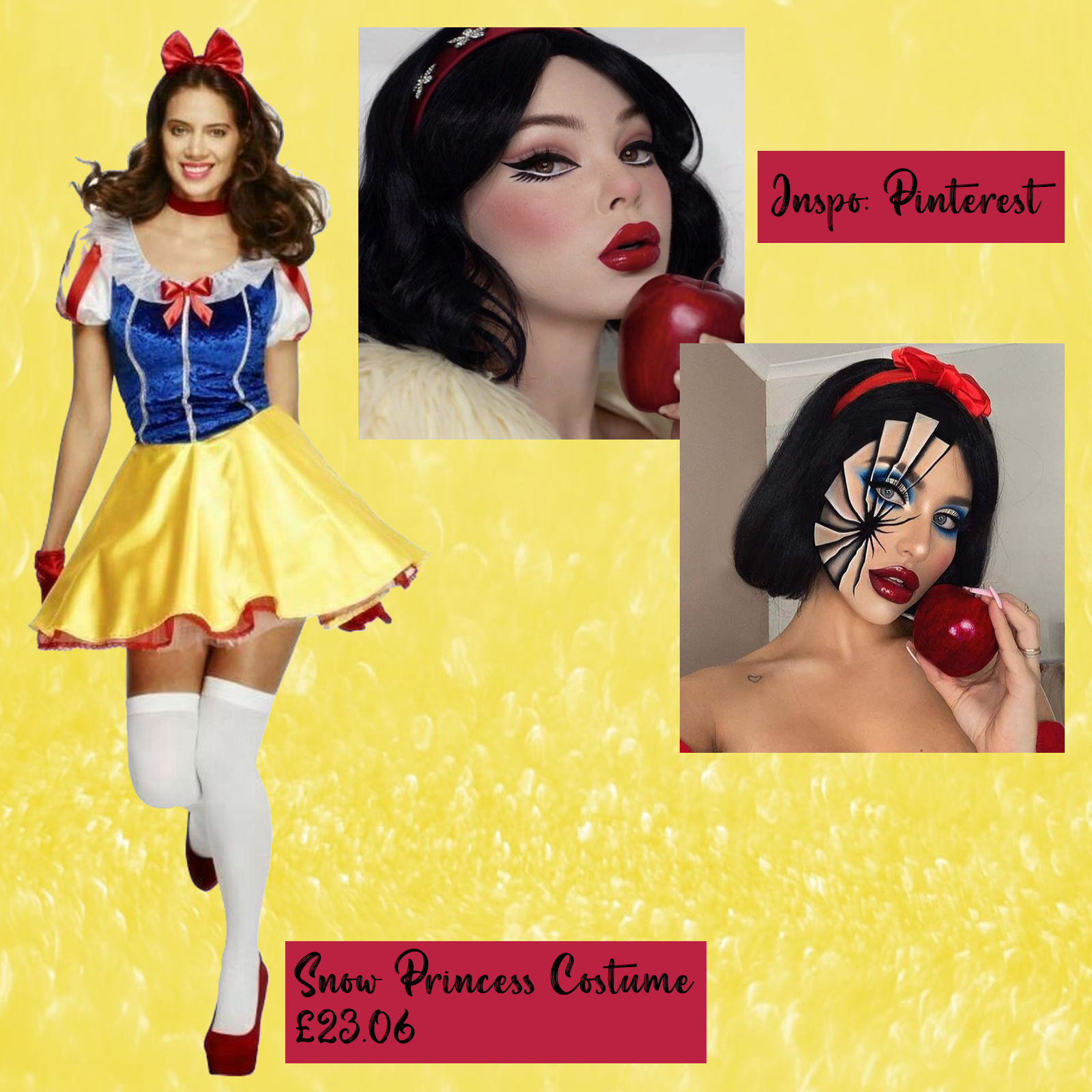 6. Sexy Snow Princess
There's a pretty good chance you were equally as obsessed with Disney Channel as I was when you were growing up. Channel your inner princess for your most magical costume to date that will leave you feeling like true royalty. You simply can't go wrong with this Princess Costume, but ensure you accessorise to the MAX to make this fancy dress totally unique; own your look!
The Dress comes with a stunning Blue Velour Bodice, with a ruffled neckline and Red Bow central to the design. This matches the Red Headband and Choker accessories for that super co-ordinated look: princesses must ALWAYS look their best! The skirt of the Dress comes in a lavish Yellow tone with an underskirt for extra added poof so you'll be sure to feel like true royalty this Halloween. Grab your seven Dwarfs and get ready to show up or show out this spooky season in this totally non-spooky fit!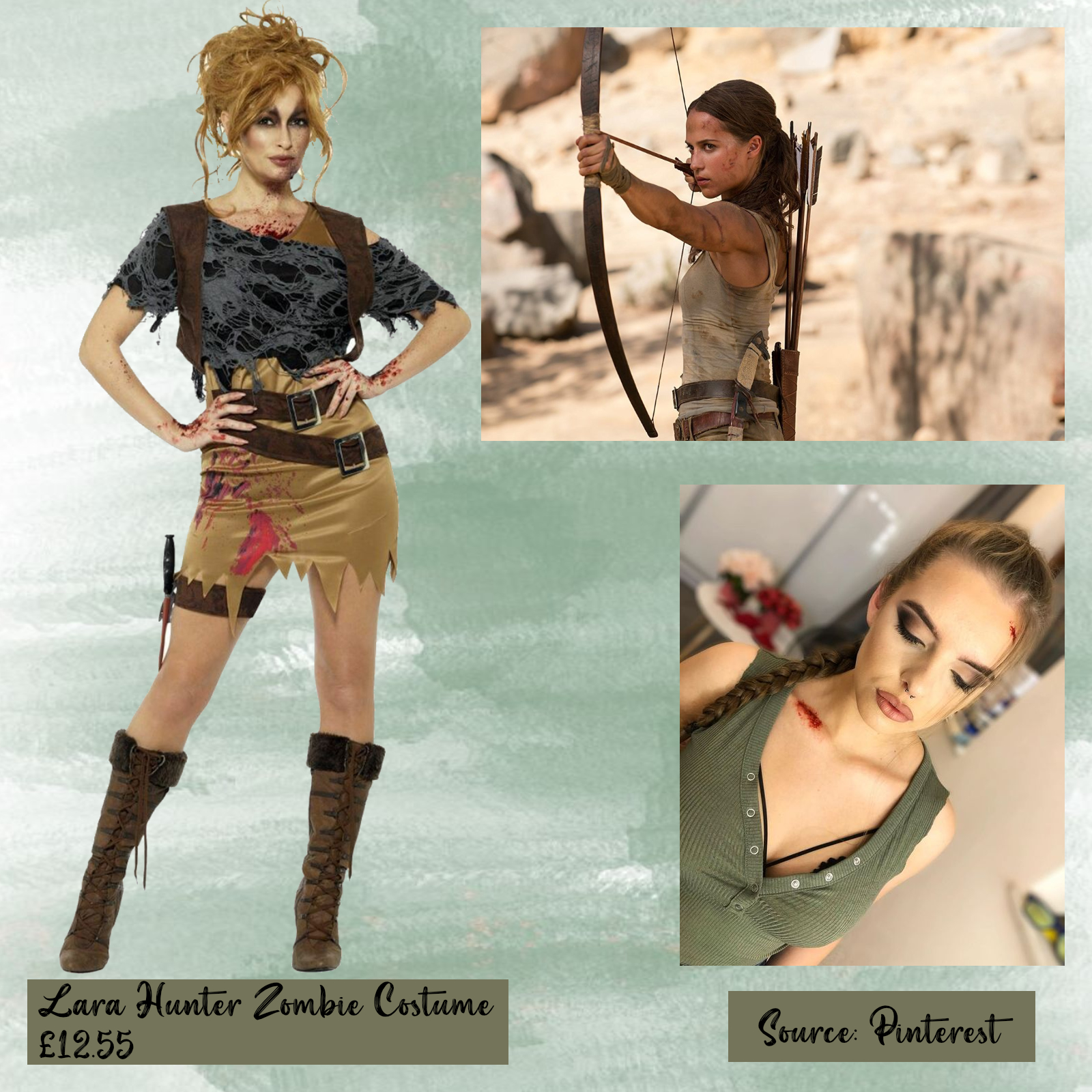 7. Zombie Lara Tomb Raider
Lara is the gun-packing heroine from well known video game and film franchise: the athletic Brit is known for raiding tombs and being a killer badass! If you want to dress up as a sexy heroine with brains and personality this Halloween, then Lara is your girl! It's a simple look to pull off, however the way you accessorise will determine the success level of your costume.
This daring fancy dress includes a jagged hem Camel coloured Dress layered with a Bardot torn Top for that adventurous look. Paired with Brown Waistcoat and matching leg holster for that totally badass look. Paired with blood stains on the Dress, because what else would you expect after a long day of being a fierce killing machine?! Not to mention the plastic Dagger Weapon Prop for an authentic finishing touch, you'll be sure to slay at this year's Halloween celebrations, whether you're in combat with killer zombies or just showing off your brains: you'll look super sexy whilst doing so!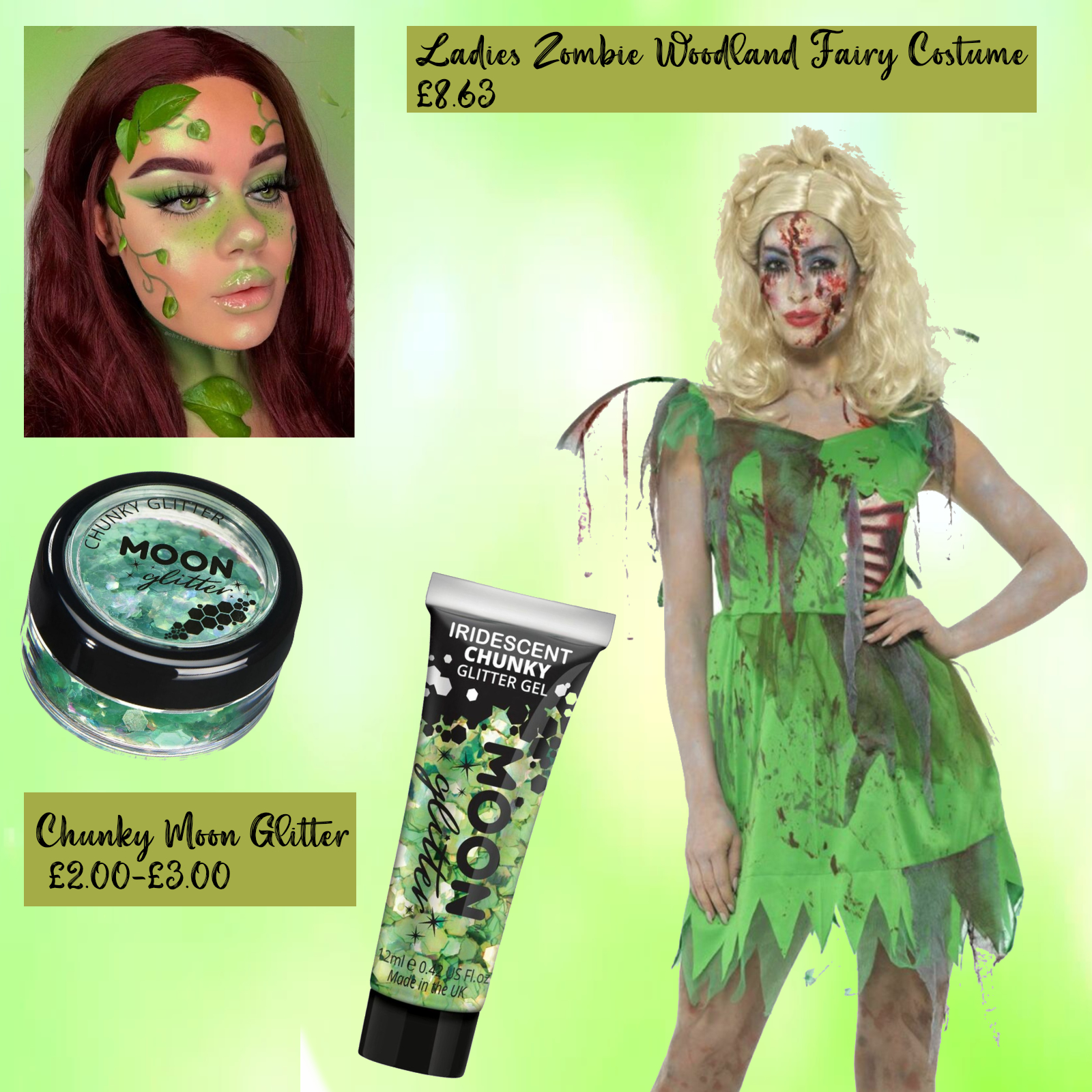 8. Zombie Woodland Fairy
If you share a passion for both princesses and gore, then we highly recommend reading on. When a woodland Fairy met a killer Zombie, this gory fancy dress was created. The backstory being: 2021 has thrown us some serious curveballs, and in the mix this bizarre and unlikely combination was made. So grab your fairy wand and don't be distracted by the sight of flesh in this horrifying fit this Halloween.
This fancy dress includes a classic Green Fairy Dress with a jagged hem for that torn look. Not to mention the Latex SFX Chest Wound for added authenticity: you'll be sure to capture those un-dead vibes with this daunting accessory. Paired with the Ripped Wings for that damaged appearance and you'll be good to go. Tinkerbell is looking a bit worse for wear this Halloween, it's your favourite fairy...but not as you know her!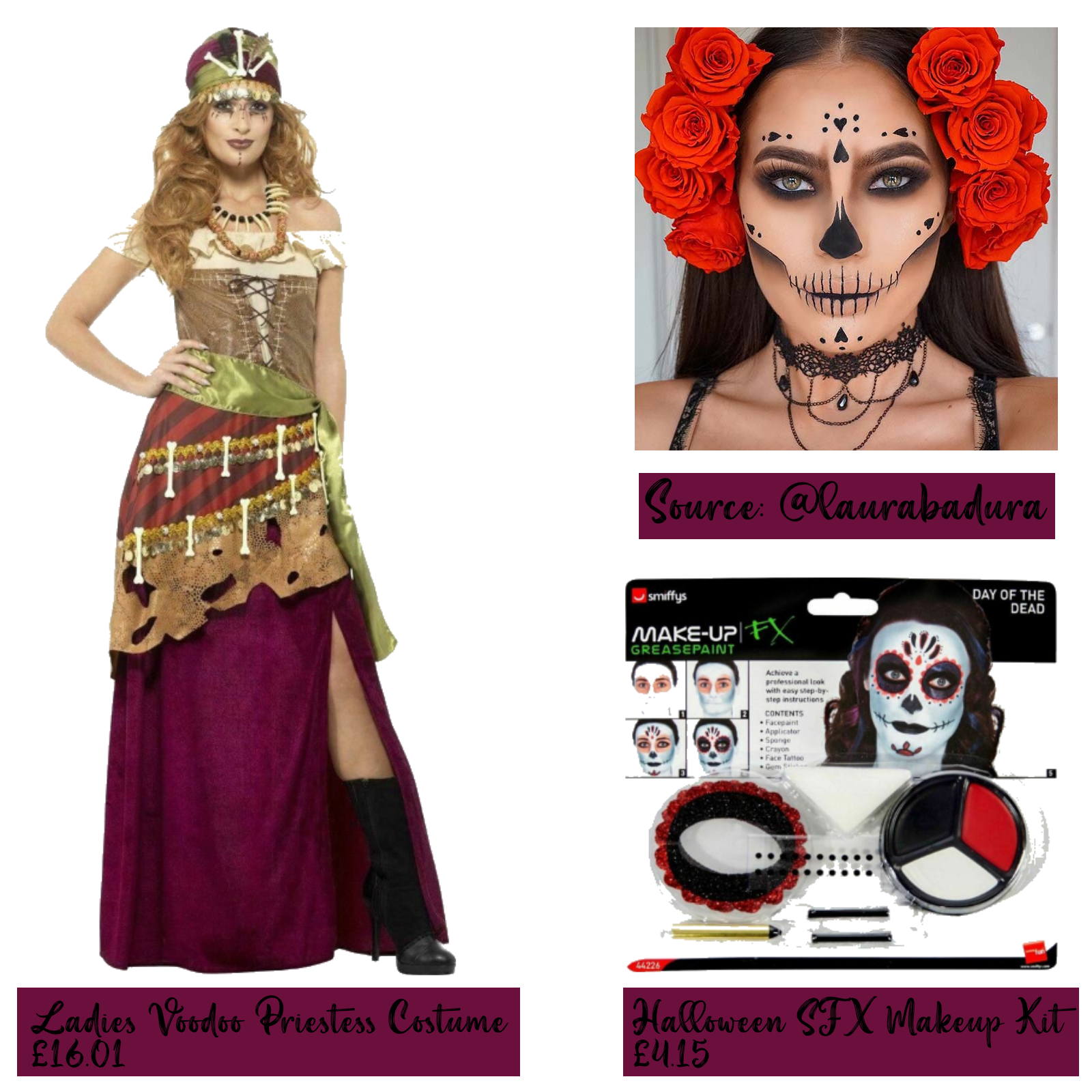 9. Enchanted Voodoo Priestess
As our list comes to and end, our costumes gradually get more frightening and it's certainly giving us the gooseflesh too! Embrace your love of magic and witchcraft with this seriously sinister Costume: a must have for those who dabble into unknown territory. Channel your inner female leader wearing this dominating fancy dress. Show up or show out we say!
The main focus of the Costume is the multi-coloured Dress, featuring a variety of different patterns for that classic, antique look. It has a leather look Corset that can be tied at the front for added style. Not to mention the matching bead and bones Necklace that correspond nicely with the hanging bone design on the Skirt of the Dress. This creepy look is sure to guarantee you out-spook all fellow trick or treaters this Halloween. Complete your look with some traditional Skull face-paint for the ultimate, iconic finishing touch.